I am home from a week in paradise. The 27th Annual World Congress on Illumination
was held at Loews-Vantana Resort, Tucson, Arizona, August 10-15. Patricia Cota-Robles (PCR) does not announce who will present, or what musicians will grace the stage; nor does she over advertise or make promises. You won't hear, "You WILL heal and clear", or any other new age hope. Yet Patricia is new age. In fact, her organization is the New Age Study of Humanity's Purpose, a non-profit she started with Kay Meyer before "new age" was a popular nomenclature.  If you are to attend anything hosted by Patricia it will be because you listened to a personal message, an inspiration, your heart's call. And she wouldn't have it any other way.
Patricia hosts this event, with the help of many volunteers, by listening to her spiritual guides which she refers to as the Company of Heaven. The by-line for this seminar: The Portal of Healing Through the Power of Infinite Transmutation and Transfiguring Divine Love. It's a mouthful, but if you have ever listened to PCR (try youtube.com) then you know that she can grace through the wordiest prayer, the deepest gratitude statement or the most remarkable jumble of God-words you've ever heard as if she is relaxing on the beach. It did seem like the beach.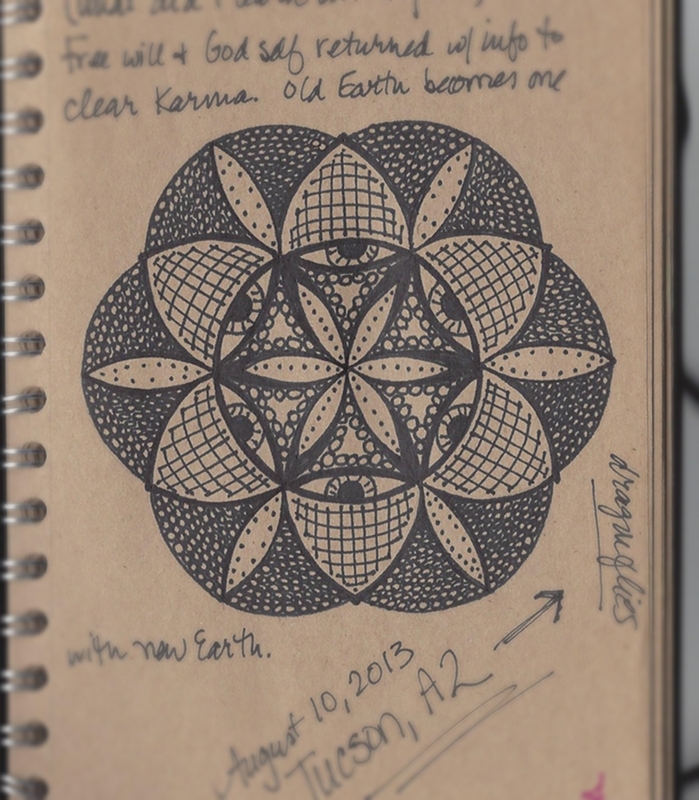 August in Tucson, Patricia's home town, with temperatures over one hundred degrees. But the real heat was in the Grand Kiva conference room, under the Universal Light of the I Am Presence.
When my friend, Diana, said, "I am going this year!" I thought, how can I make this work? I have wanted to attend a World Congress with PCR for years. I talked to my husband (that covert-lightworking, wife-grounding force of man!) and offered that this could be my mother's day/birthday/anniversary present. He agreed. Yay! Excitement does not begin to describe my feeling. I felt pulled, I yearned for this gathering and I was so ready.
I packed heavy. Why? Because I always pack heavy. It's an art. First you pick out the amount of clothes you need, then throw in a coupla shirts in case of spills/stains and an exercise outfit. Seven scarves, jewelry and a small bag of all the right rocks, minerals and crystals must be included. A blender, for my smoothies. Chocolate, because it's gro
unding and art supplies. Yes, I brought a journal (okay two journals I wasn't sure which would be the one), markers, highlighters and colored pencils. And a compass. I had to, how could I make mandalas and process all the new energy without them? How? Forty-eight pounds. That is how much my suitcase weighed, and I also had a carry on… truly, what gets in my head?
I wish I could type out words for you to read and believe and integrate so that you could ride this energy expansion with me. I wish I could say that PCR said this, and she said that. I wish I could relay Kay Meyer's angelic words and sweet meditations so that you could float heavenly and feel graced they way I did. But I don't know how. I truly don't know how to verbalize five days of listening and learning. Five days of moving music. Five days of glorious, inspiration prayers and information from Patricia.
What I can share is what I did as I listened. While the presenters talked, (people like the wild-man Rassouli who fusion paints ethereal paintings that are absolutely moving) I colored. When Dwain Briggs (all I
can say is OMG!!!!! listen to his clips!) sang his ethereal songs, I drew. I filled mandalas with color and words during songs from Peaches, and messages/music by Cindy and Michael Fess. I didn't color during Dr. Meg's work, though, I took notes on her healing techniques and unique approach to lightwork.
Workshops, gatherings of lightworkers, even a simple class can cause us to spin up a processing, emotional, super-blast of spiritual power. I have watched people go through healing crisis, emotional releases and even illness while surrendering the old. I went in aware, knowing that I could resist (and that it was futile), knowing that I might be pushed against my deepest fears so that I could heal. In fact, I arrived with a spider bite. A SPIDER BITE. Actually, the little blankety-blank bit me three times. One with super-venom, again with half-venom and the third was almost empty. Did I mention my fear of spiders??? My husband noticed the bumps the day I left; they didn't hurt or itch so I went about my day. They were located at the left edge of my back, lower bra strap area. DID I MENTION MY FEAR OF SPIDERS? Already bitten, I tried hard not to conger up the details of an eight-legged, eight-eyed, creepy arachnid in my bed or shirt or life. "It" bit me at home, and I was safe in Tucson! As the bites swelled and began to need attention, I thought it sure would have been nice to pack some tea tree oil. Can you believe it? I forgot to bring spider bite medicine!
Did I mention a kidney stone? It was coming on two days before I left and my super psychic powers were healing it, or so I thought/hoped/begged. You see, it's a little secret I keep to my circle of friends. I get kidney stones. So many healers, so many doctors, cat scans, blah-blah-blah. A few years back someone recommended Royal Break-Stone. It's an amazing herb from South America and it works. I did pack that. So I arrived a little less than strong. Was I a little less than ready? No, I was ready. Aware? No, I was totally aware, pain can do that. My strength was challenged, but I was determined to ignore weakness and be present.
I needed a heating pad for castor oil packs. (LOL, but I travel with castor oil for packs because IT'S AMAZING!) Enter Susan. God really did send an angel to my rescue. The first day, she walked past Diana and me saying, "I am going to the store, does anyone need anything?" Susan had errands to run, she lives nearby, and randomly offered to help
anyone listening. The person listening was me. Me! Susan had to run home to tend to her dog, Angel, so she asked another angelic friend, Priya, to cold laser my kidney while she did her chores. Yes, I somehow manifested a healer with the right tools to reduce inflammation and pain. The workshop was turning out to be pretty awesome. Susan also loaned me her tea tree oil and arnica. I was completely taken care of, and I am so grateful. Because of Susan, I wasn't miserable.
But why the physical drama? I can't say that I know. Maybe, as new-friend-Stella mentioned, I won't ever have another kidney stone. Maybe I manifested a way to be loved and taken care of. Possibly I created a situation to meet Susan, Priya and others. Or I might have been pushed to talk about my issues because they were so present. Regardless, I feel wonderful, home and healed and happily-workshop-high.
This experience changed
me, shifted me. I feel lighter, more tolerant. I haven't spider-bombed my bedroom or even searched for the little critter. I don't feel mad about the pain, swelling or limited energy. I feel grateful. Grateful I could walk and sit and be present. Grateful for new friends/soul family like Marilyn and Patti that sat in our row. I met Carolyn, Janine, Shary from Colorado Springs, Armand, Angelina, Ellen, Karen, Finn, June, Kor-Ra-El, Jaswent, Cindy and many others. I feel so blessed.
If you want, listen to PCR on www.youtube.com. Read her website. Get the powerful vibes she anchors to our lovely planet Earth and help all lightworkers experience the new dimensional frequencies available. If you want, be kind and loving and see the God-Light in everyone, especially yourself. We are not different, you and I, when it comes down to it. We chose to experience a troubled planet, we came here to live and love and help. It's no coincidence that you are reading this, hearing about my crazy physical struggle and how I didn't care and never missed one minute of The 27th Annual World Congress on Illumination.
The mandalas here are for you; they each hold specific frequencies for healing and alignment to Light. They are my sketchy, scribbley workshop notes and I am sharing them because I believe in the power of art. Copy them, share them, study them. They aren't my usual work; they were done fast and furious. But they work, can you feel it? Each one holds the frequencies of a powerful time, color, vibration and more. I hope at least one of them makes you gasp, or look for a long time, or print.
Thank you for participating in this magical world, it's not pain-free (yet), heck, half the time it's barely tolerable! But I have faith that we are making a difference and each movement of love is a step in the direction of healing and manifesting a world of purity and consciousness.
God/Goddess/Creator bless you!
In service,
Holly
| | | |
| --- | --- | --- |
| | | |
| | | |
|   |   |   |