Holly Burger is a conscious channel and spiritual facilitator who uses her spiritual experiences to help people, write and create art. She is a conduit for messages from the other side. Using her ethereal gifts and working with Pure Christ Consciousness Light Beings Holly does readings and teaches.
After years of collecting words from her guides, Holly published Pocket Prayer Book. Which grew into stories and a manual for spiritual awakening called Divine Accordance.
During meditation in early 2002, Holly reunited with an ancient frequency of Light known as St. Germain. She now uses this communication to assist herself and others in matters of love, relationship, work, healing, energetic release, happiness, and peace.
Continued effort to remain clear and open is important to Holly. She is known for easy and helpful transitions. Holly is dedicated to helping each of her clients get in touch with their conscious awareness and potential to be the Light they were born to be.
Holly's ability to bring forth psychic messages and vibrational healing has created a strong reputation and international clientele. With focus and concentration on her client's needs and desires, Holly helps clear mental body activity so that each person may get in touch with their divine true and authentic self.
Holly can assist you in aligning with your soul frequencies and ancient connections. Your gifts and awareness can open by clearing negativity and blocks from the past. Through discipline and with integrity Holly reads energy for people around the world. She believes everyone has the power and ability to be a Lightworker.
Holly is a life-long artist and spiritual facilitator: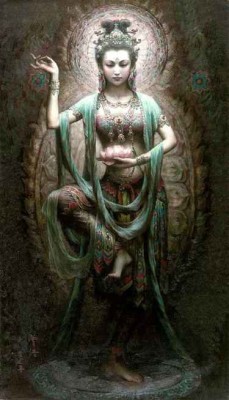 She has studied with many different teachers but considers her highest learning to come from the ethereal guides she communicates with in meditation.
Besides spending time with her family, Holly enjoys writing, painting, multi-media art, Tai-Chi, swimming, yoga, hiking and exploration. She teaches people about meditation, communication with spirit and self-fulfillment.
These are some of the areas of study in which Holly has participated:
Reiki
Spiritual Response Therapy by Robert E Detzler
DNA I & II, and ThetaHealing with Vianna Stibel (certified as practitioner and teacher)
Ho'oponopono with Dr. Ihaleakala Hew Len
Keys of Enoch, Dr. JJ Hurtak & Dr. Desiree Hurtak
Human Design with Chetan Parkyn and Carola Eastwood
Essential Oils, Crystals and Stones as healing tools
Art Therapy (mandalas, divination cards)
Oil, Water and Acrylic Painting, Pottery, various art education (Clyde Aspevig, Louis Escobedo, Cathy Goodale, William F. Reese, Katherine Skaggs)