Holly is a multi-media artist.
 A lifelong venture in creating from whatever is available (age six: fabric) makes Holly Burger a multi-media artist. Her spiritual endeavors are deeply evident in Holly's creations of the past ten or so years. Previous to that, she created still life, landscape and portrait paintings in oil on canvas, with occasional watercolors dotting her portfolio.
And then there was her bout as a potter. But bowls, plates, tiles and clay Goddesses were not able to hold Holly's attention, so she strayed back to painting. Acrylic paint, a dreaded form of plastic, seemed to be a secondary choice until the products improved. Finding the smell more tolerable, clean up easier and wet transport not an issue (acrylics dry much faster than oils), Holly dove in brush first.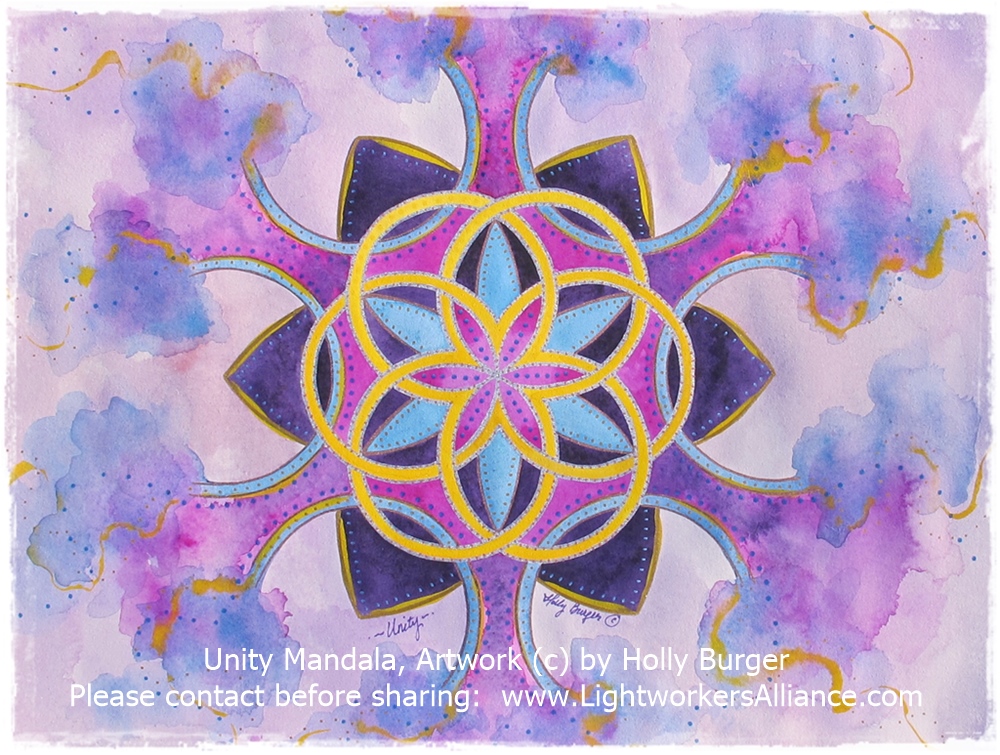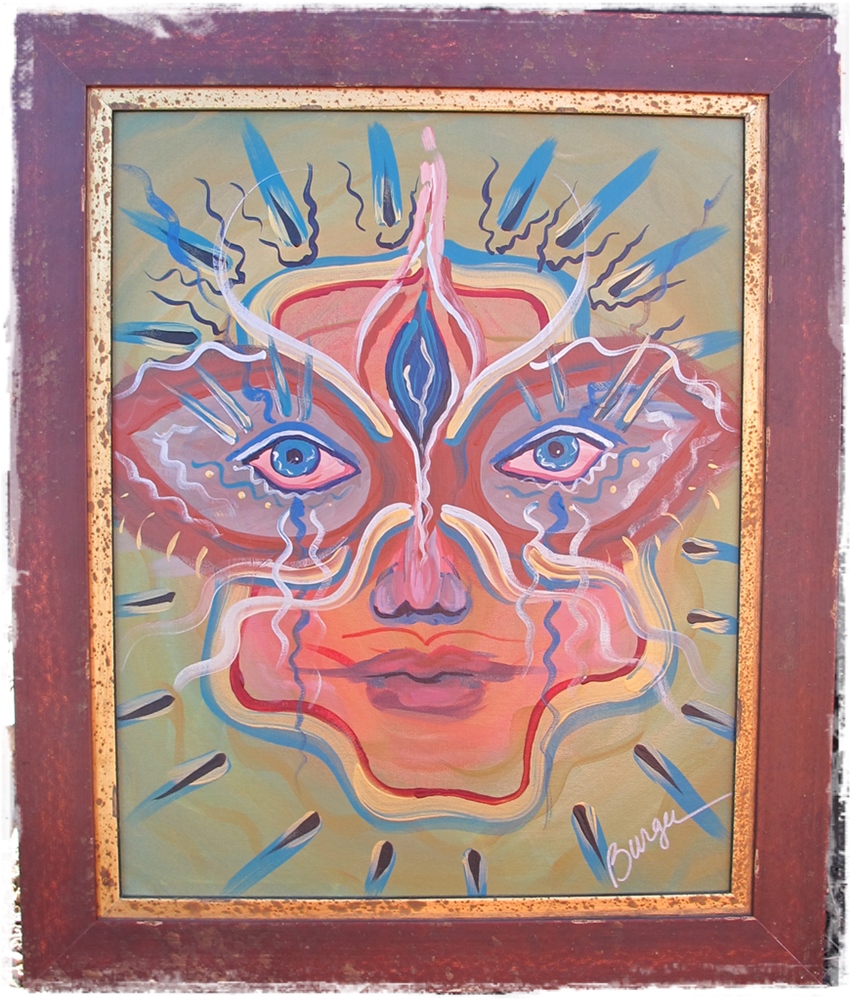 When she discovered energy painting (www.KatherineSkaggs.com) she produced about thirty paintings in a series of Goddesses. This was a fierce explosion of emotion and, like it or not, a push of energy. Strong energy, as in Blatant Truth, pictured here. After noticing that paintings like Blatant Truth caused an energy shift for Holly's clients and studio visitors, she began to rethink how art could support healing without pushing one into intense or uncomfortable clearing. The energy paintings did not sell. Not one.
After regrouping, Holly played with mandalas as a form of journaling. Played. But people liked them and wanted to take these small, markered and inked, sub-standard, less-than-art, doodles home. (Check out this blog of mandalas Holly made during a Patricia Cota-Robles seminar.) That would not do. Holly went to work (between quilting, jewelry making and readings) on watercolor paper (140lb.). An evolution began and Holly let herself play. She found that mandalas had a language that spoke through turns, dots, lines and color. With a traditional background in art education and study, Holly found that letting go was harder than perspective (in a landscape) or a nose in the wrong place.
The mandala journey has allowed Holly to her Lightwork while being an artist. Each creations gives, whether you own the original or have a print. Energy surges from Holly's work in many forms. The intake is what you see, know, hear, feel or be.
You can see Holly's traditional oil paintings as well as abstract and impressionistic acrylics. Each individual piece offers an opportunity for interpretation. Click here: •acrylic, oil, watercolor paintings (click here to view)
The subject of Holly's work is sometimes emotion. She considers these evocative examples to be working pieces, actually activating healing. In Holly's work, look for sacred geometry. She works intuitively with color and metaphysical meaning. Symbolism is represented throughout her varying artwork. •mandalas (click here to view)
Here's a slideshow with some of Holly's artwork. It may take a moment to load.